Welcome to myabdlsupplies
myabdlsupplies is a Sydney based supplier for age players supplying great products within the Australian age player community. This includes AB/DL, Littles, Babyfurs, Caregivers and Bed wetters.
We strive for excellent customer service, fast handling and discreet shipping.
Based in Western Sydney we are able to ship all over Australia using discreet plain packaging. We are able to ship to PO Boxes, AusPost 24/7 lockers, physical address or even arrange a collection at your nearest AusPost shop.
We are constantly adding new products so please drop by from time to time and we look forward to assisting you in making informed decisions of your purchase.
TREST COLOUR NOW IN AUSTRALIA
---
In Control Essentials
In Control Essentials are now only $24.95 Per Pack
Extra soft and smooth Euro plastic outer
Taping guide
Tall standing leak guards

Elastic waistbands front and back
Strong, refastenable tapes
Reinforced frontal panel
Superior odor control (lightly scented)

Don't forget to take a look at the product video in product description.
BUY NOW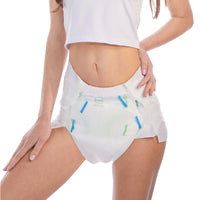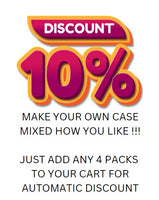 MYABDLSUPPLIES MIXED CASES
Due to the success of mixed case May Myabdlsupplies has decided to continue this offering.
We have had positive feedback that this initiative not only helps you save money but also helps you to have a variety of padding.
No need for coupon codes as the discount will be Automatcally generated when 4 packs have been put into cart
Applies to all disposable diapers in stock.
Little For Big Baby Usagi
As you all know there is currently a LFB shipment on the way to Australia!!!
We are so excited to announce that myabdlsupplies was stock of LittleForBig's Baby Usagi Diaper.
This exciting product is LittleForBig's. First ever positional print.
This also will be the first ever LittleForBig's ABDL Diaper available in XL.
Case price discounts available and will automatically be applied without coupon code.
There is limited stock available grab a back today before they sell out.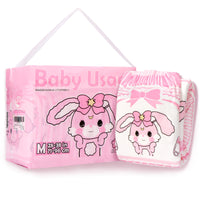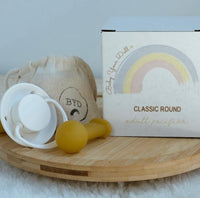 Baby Your Doll
@babyyourdolll is finally coming downunder!! The pacifier you know and love in classic WHITE is currently in transit to
@myabdlsupplies estimated delivery of 13th of December!
Pre sales start NOW! Get in quick as there is LIMITED STOCK available!
We are beyond excited to be partnering with BYD to bring Sunny's adorable products all over Australia, starting first with the timeless white pacifier!
Keep your eyes peeled in the new year for other potential BYD products that will be making their way into the shop
THE ABDL SHOP
TREST AND CAROUSEL HAVE ARRIVED AND ARE READY FOR SHIPMENT AUSTRALIA WIDE AND TO NEW ZEALAND
WE HAVE BEEN RECIEVING SOME FANTASTIC FEEDBACK FROM THESE PRODUCTS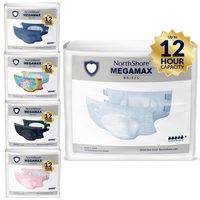 NorthShore MEGAMAX Packs Have Arrived
We have some exciting news. NorthShore MEGAMAX are now available in Australia.
This is another fantastic achievement and goal achieved by myabdlsupplies. That goal being for myabdlsupplies to make more high quality AB/DL products available to the Australailan and New Zealand communities. 
As mentioned previously if you haven't tried NorthShore Megamax Yet, These diapers are a little larger in size than I guess what we are used to. Generally speaking people that normally wear a large will probably fit a medium and people that fit a medium will probably fit into a small. Please consider this when purchasing NorthShore MEGAMAX.
Please use size chart in product description to assist you in making a purchase. 
NOrthshore care supply trending